ONPA judging and seminar returns to Ohio University
The ONPA still contest judging and seminar will return to Ohio Universty in Athen, March 29-31. Officers are currently finalizing details for judges, vendors and hotel accomadtions for the 68th version of the ONPA convention.
Since we are talking about judging it must be contst preparation time and rules and entry forms for all of this years competitions are now available for download below.
The deadline for the still and online contest is February 24, 2019. Fullerton Scholarship entries must be received by March 1, 2019 and the deadline for television enries is February 28, 2019. See contest rules for all the details.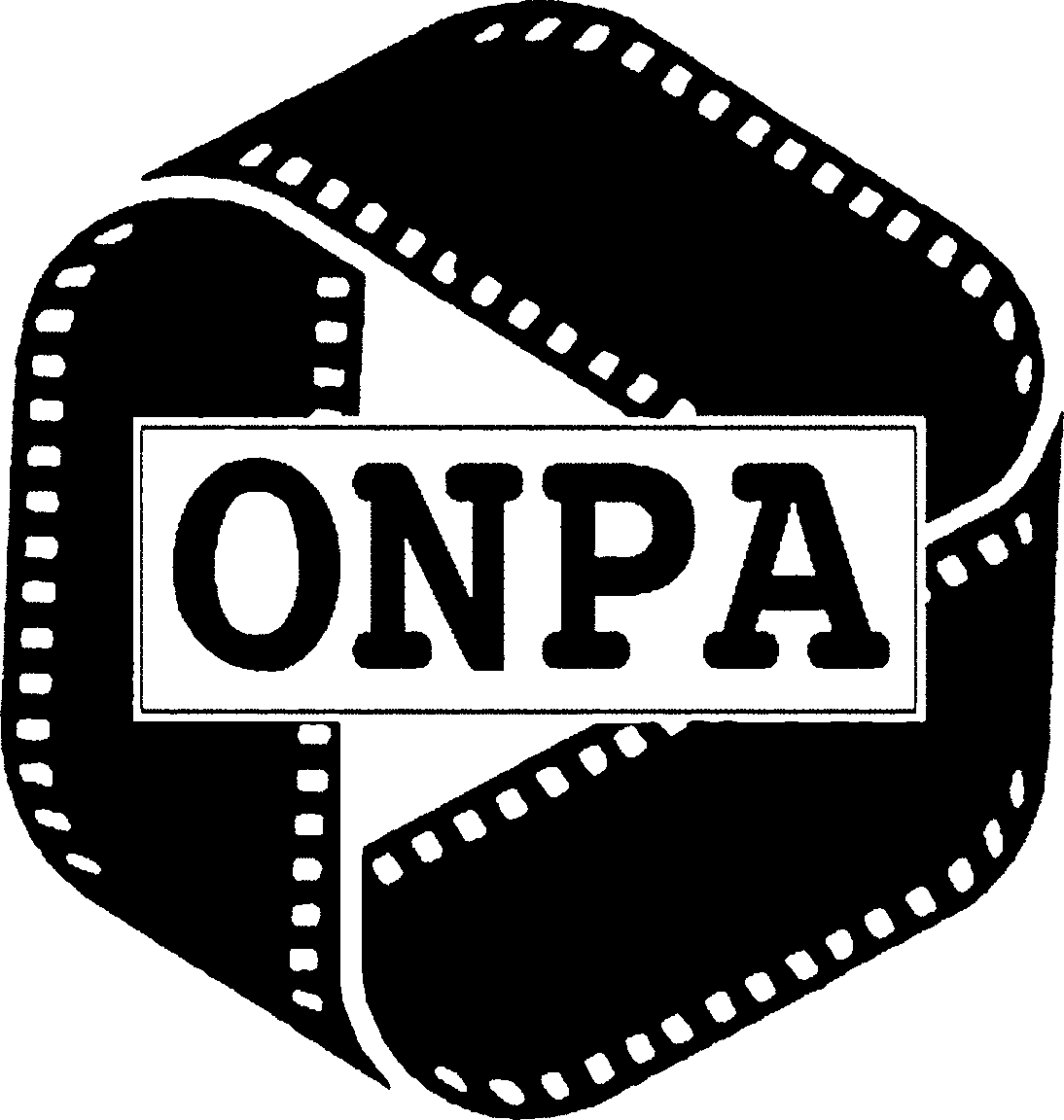 Download still contest rules

Download still contest entry form

Donwload online contest rules

Download online contest entry form
---
Marcy Nighswander presented Carson Award by ONPA
Ohio University professor Marcy Nighswander was presented the Robert S. Carson Memorial Award by ONPA for outstanding contribution to photojournalism during the annual seminar at Ohio University. The award is considered ONPA's highest honor.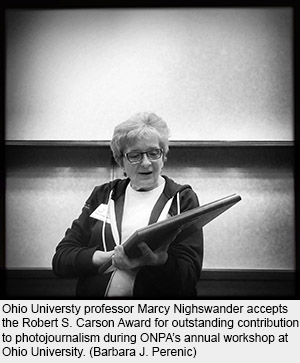 A graduate of Bowling Green State University Nighswander began her career as a staff photographer for the Review-Times in Fostoria, Ohio. She moved on to the Akron Beacon Journal where she was ONPA Photographer of the Year for her work in 1976 and was the first woman to achieve that distinction.
After ten years in Akron she went to the Cincinnati Post and then on to the Associated Press Washington Bureau where she was part of a team that won the Pulitzer Prize in Feature Photography for a collection of images from the 1992 presidential campaign.
Since 1995 Nighswander has been a professor at the School of Visual Communication at Ohio University. Her co-worker Terry Eiler, professor emeritus at Ohio University, made the presentation after taking the surprised recipient on a visual walk down memory lane.


---